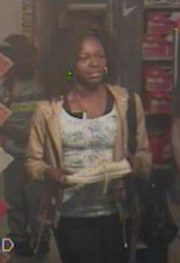 Wayne NJ Police are Searching for Another Shoplifter
According to the reports released thus far, the Wayne police department is seeking the publics help yet again in an effort to help catch a suspect accused of using children in an effort to shoplift in the Willowbrook Mall. It appears that JCPenny's store security observed the women stuffing clothes into the children's backpacks as they shopped inside the store. When confronted, the women allegedly shoved the security guard and took off towards the parking lot. She was able to enter her Honda Odyssey and flee the scene. JCPenny has reported that the merchandise allegedly stolen was valued at approximately $1,300.
If the suspect is caught, she will most likely be charged with shoplifting in the third degree, robbery in the second degree and endangering the welfare of a child in the third degree. If convicted of all charges, the suspect could be facing up to twenty (20) years in a State prison. The fact that the suspect used physical force while committing the shoplifting offense, the charge will be upgraded to robbery. In addition, since the suspect also used a child in the commission of the offense, she will also be charged with endangering the welfare of a child as well. These two additional charges make an already bad situation much worse.
Shoplifting Defense Lawyers in Wayne NJ
If you or a loved one has been charged with a criminal offense like shoplifting, robbery, endangering the welfare of a child, receiving stolen property, aggravated assault or burglary, the Law Offices of Jonathan F. Marshall can help. We have eight Passaic County criminal defense attorneys on staff, which makes our office one of the largest criminal defense firms in the State let alone Passaic County. We have been representing clients charged with shoplifting in Wayne, Clifton, Little Falls, Paterson and Passaic City for over a decade. If you would like to set up a free consultation, are attorneys available at 973.839.4007. We can be reached 24/7.