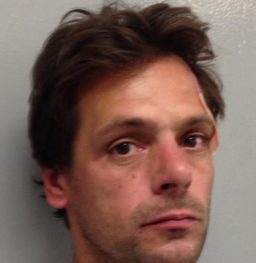 Passaic County Prosecutors Office Charge Wayne Man with Eluding
An undercover drug investigation turns dangerous when a suspected heroin purchaser flees in his vehicle through the streets in Paterson. According to the information released thus far, the Passaic County narcotics investigators were conducting surveillance when the spotted the Defendant, a forty-five (45) year old Wayne resident, partaking in what they believed to be a hand to hand drug transaction. The detectives allowed the Defendant to drive away from the area before they conducted a motor vehicle stop. Once they conducted the motor vehicle stop and tried to approach the vehicle, the Defendant took off. It is alleged that the Defendant was driving on the sidewalks and actually striking several mailboxes before he crashed into a payphone booth which disabled his vehicle.
Once the Defendant's vehicle became disabled, the officer's apprehended him. A search incident to arrest turned up four heroin wax folds and a small baggie of crack cocaine. The Defendant was formally charged with possession of heroin, possession of crack cocaine, eluding and resisting arrest. He was taken to the Passaic County Jail in Paterson New Jersey, where he remains in custody.
Eluding Defense Lawyers in Paterson New Jersey
The Law Offices of Jonathan F. Marshall is an experienced Passaic County criminal defense firm. Our office has eight criminal defense lawyers on staff, making our office one of the largest criminal defense firms in the entire State let alone Passaic County. If you or a loved one has been charged with a criminal offense in Passaic County, in towns like Totowa, Little Falls, Clifton, Passaic City or Pompton Lakes, we can help. Our office as over 100 years of combined experience on staff, including years of prior prosecuting experience. For a free consultation please contact our Wayne office at 862-203-4070.