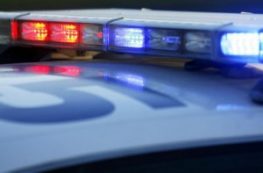 Robbery Lawyers in Little Falls New Jersey
Robbery is one of the most serious charges in the New Jersey criminal code. If convicted of robbery in Passaic County or elsewhere in New Jersey, you could be sentenced up to twenty (20) years in a State prison and fined up to $200,000. To make matters worse, the offense of robbery falls under the No Early Release Act. The No Early Release Act or NERA requires a Defendant serve at least 85% of their sentence before the can become eligible for parole. For more information on the offense of robbery, including what separates a first degree robbery from a second degree robbery, please checkout our Little Falls, New Jersey robbery practice series by clicking the link. In addition, if you would like to discuss your options with any one of the eight Passaic County, NJ robbery attorneys on staff at the Law Office of Jonathan F. Marshall, please contact our Wayne office directly at (973) 839-4007. Our attorneys are available around the clock to assist in anyway possible. Now here is article about two teenagers who have been charged with a string of robberies in Woodland Park and Little Falls this week.
Teenagers Charged with Robbing Three Stores in Woodland Park & Little Falls NJ
Two teenagers are alleged to have robbed three different stores in Passaic County early Tuesday morning. Two of the stores, Gas Star and 7-11 are located in Woodland Park and the other, a Quick Check is located in Little Falls. The initial reports indicate that the teenagers, one eighteen and the other nineteen, would approach the attendants and demand all the money in the register. One of the teenagers is alleged to have been carrying a baseball bat while the other is alleged to have hinted that he was carrying a handgun. Woodland Park Police were able to locate and pull over the Defendants vehicle after they attempted to flee the scene at a high rate of speed. It is unclear what lead to a search of the vehicle, but a search was conducted and the arresting officers were able to locate a baseball bat, gloves, masks and a large amount of cash.
The Defendants were arrested and charged each with three counts of armed robbery and three counts of theft. They are currently being held in the Passaic County jail on a $50,000 bail. If convicted, both Defendants face up to twenty years on each robbery count. If you or someone you know has been charged with a criminal offense in Passaic County, including Wayne, Little Falls, Woodland Park or Paterson, the Law Office of Jonathan F. Marshall can help. To set up a free initial consultation, please contact our office at (973)839-4007.