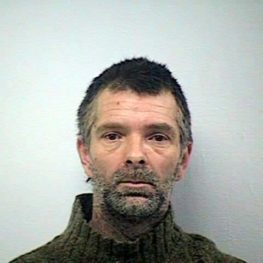 Eluding Defense Attorneys in Clifton, New Jersey
The team of Clifton New Jersey eluding lawyers on staff at the Law Offices of Jonathan F. Marshall have the experience and knowledge to successfully defend your rights. Eluding in New Jersey is a felony matter. It can be either a second or third degree felony depending on the facts of the case. The difference between a conviction for a second degree eluding and a third degree eluding could be the difference between a ten (10) year prison sentence and a probationary sentence, possibly even acceptance into the Pretrial Intervention Program (PTI). For more information on the offense of eluding, please checkout our Clifton, New Jersey eluding practice series. In addition, if you would like to discuss this matter with any one of the eight Passaic County, NJ criminal defense lawyers on staff at the Law Offices of Jonathan F. Marshall, please contact our Wayne office at (973) 839-4007. Now here is an article about a Clifton resident who was charged with among other things, eluding and aggravated assault on Tuesday.
Clifton Man Sends Police on Wild Police Chase
According to the reports released thus far, a Clifton native lead police on a wild police chase through two counties and only ended when the Defendant's attempt to ram a police car failed. It is not being released at this point in time, but it appears that the Defendant, a thirty-nine year old Clifton resident was already being investigated for an unrelated incident by the Clifton Police Department, which could be the bases for the Defendant fleeing. It doesn't seem at this point in time that any one was injured as as a result of the chase or the crash. The Defendant was arrested and charged with eluding, aggravated assault, aggravated assault on a police officer, possession of a weapon for unlawful purpose (car) and unlawful taking of a motor vehicle.
If you or someone you know has been charged with a criminal offense in Clifton, New Jersey, the Law Offices of Jonathan F. Marshall can help. Our office has over 100 years of combined experience on staff, including over twenty-five years of prior prosecuting experience as well. If you would like to set up a free initial consultation, please contact our office directly at 1-800-333-4184.