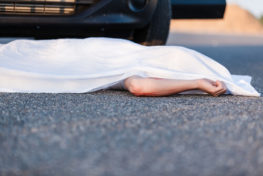 Paterson NJ Manslaughter Lawyers
Manslaughter is an incredibly serious and potentially life-altering offense under New Jersey Law. While this charge is a pedigree of homicide offense, it typically does not arise out of an intent to cause death but rather reckless conduct. For this reason, manslaughter is a second degree crime as compared to Murder, which is a first degree crime. All manslaughter charges filed within Passaic County are heard at the Superior Court in Paterson NJ, regardless if the offense occurred in Clifton, Wayne, Little Falls, Paterson, Passaic City, Hawthorne or Haledon. Our defense team is highly experienced in defending manslaughter charges and representing individuals on indictable criminal charges at the Paterson courthouse. We are available 24/7 to discuss your case or to schedule a consultation in our Wayne or Clifton office. Initial consultations are always complimentary. Give us a call for immediate assistance at 862-203-4070.
What Constitutes Manslaughter Under New Jersey Law?
The offense of manslaughter is set forth at N.J.S.A. 2C:11-4. This statute provides for four (4) situation where the charge of manslaughter applies. The first two (2) of the scenarios give rise to aggravated manslaughter whereas the third and fourth are commonly referred to as involuntary manslaughter. Manslaughter applies where:
The actor recklessly causes the death of another under circumstances manifesting extreme indifference to human life;
The actor causes the death of another while attempting to elude police;
An individual dies as a result of reckless conduct by the accused; and
A murder is committed in the heat of passion resulting from reasonable provocation.
As you can see, a major focus of this offense is always the state of mind of the accused; namely, was he or she acting recklessly.  A person acts recklessly when they consciously disregard a substantial risk and their actions are a gross deviation from a reasonable person acting with ordinary care. The only time that recklessness is not the appropriate standard in a manslaughter case is where the death results from intentional conduct which was in the heat of passion and reasonably provoked.
What are the Penalties for A Manslaughter Conviction?
Aggravated manslaughter (i.e 1 & 2 above), is a first degree crime. Manslaughter (i.e. 3 & 4 above) is a second degree crime. First degree aggravated manslaughter carries a jail term of ten (10) to thirty (30) where it is the result of the conduct described in paragraph 1 above. Aggravated manslaughter otherwise carries the normal first degree prison term of ten (10) to twenty (20) years. The maximum fine for either variety of aggravated manslaughter is $200,000. Second degree manslaughter results in a jail term of five (5) to ten (10) years in state prison and a fine that can reach $150,000. All convictions under N.J.S.A. 2C:11-4 trigger the No Early Release Act (e.g. 85% of the term imposed must be served before parole may be granted).
Manslaughter Defense Lawyers, Clifton NJ
If you or a loved one was arrested and charged with manslaughter, the Passaic County Prosecutor's Office will take prosecution of the offense very seriously. You need to take the same approach and, in our view, the first step you need take is to retain the best attorney you can afford to defend the indictment. We encourage you to take a close look at the credentials of our firm and to give us a call for a free consultation. We have over 100 years of collective experience to assist you.