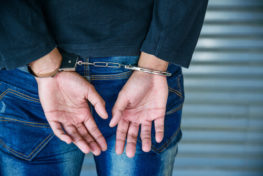 What is a Disorderly Persons Offenses?
Wayne NJ Disorderly Persons Offense Defense Lawyers
Criminal charges are classified under NJ law in terms of grades with the most serious offenses being indictable (e.g. First Degree, Second Degree, Third Degree, and Fourth Degree). Lesser offenses, referred to as Disorderly Persons and Petty Disorderly Persons, are the criminal violations encountered in municipal courts in passaic county like the Clifton, Totowa, Hawthorne, Wayne, Little Falls, North Haledon and Passaic City. The lawyers at our firm, The Law Offices of Jonathan F. Marshall, not only possess over 100 years of collective experience defending people charged and/or arrested for disorderly person violations, but actually have many years of service working from the other side as municipal prosecutors. We would be more than happy to put the skills of our attorneys to the test for you and we are confident that a favorable outcome will be achieved. You can reach a lawyer anytime 24/7 at 862-203-4070.
Types of Disorderly Persons Charges. Almost any violation that is not categorized as a crime and involves six (6) months or less of maximum incarceration can be a petty disorderly or disorderly person charge. The most common of these offenses are:

Trespass
False Reports
Bad Checks
Obstructing the Administration of Justice
Potential Penalties & Punishment. There are mandatory fines and assessments that must be imposed by the court whenever someone is convicted of this type of offense. In addition, the court may impose a period of incarceration, probation and/or drivers license suspension depending on the nature of the offense (e.g. possession of marijuana or drug paraphernalia). The fines can be as high as $1,000 per violation and the jail time can reach six (6) months. Statutory assessments must also be imposed by the court including the following: court costs of $33; $50 to the Victims of Crime Compensation Board; and $75 to the Safe Neighborhood Services Fund.
Impact of conviction on immigration status. Various types of disorderly persons charges may provide a basis for removal from the United States in the event of conviction. In this regard, if the offense is an aggravated felony or a crime involving moral turpitude, deportation may occur if convicted. It is keenly important that anyone who is not a citizen, whether here illegally (e.g. totally undocumented), on a temporary visa, or a permanent resident holding a green card, consult an attorney if they have been issued a disorderly persons complaint.
If you are facing a disorderly persons complaint of any nature, our lawyers can help. Reach an attorney immediately at 862-203-4070.