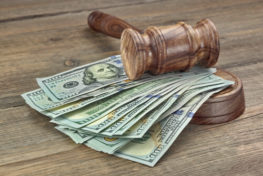 Wayne NJ DWI Attorneys
A third or subsequent conviction for driving while intoxication under N.J.S.A. 39:4-50 carries exceptionally severe penalties. Unlike a second offense or even a first offense, there is no avoiding a jail term if you are convicted of a third DWI. And the period of imprisonment is significant — 180 days. What you need to know, however, is that the highly experienced DWI defense attorneys at our firm are successful in avoiding jail in a much higher percentage of cases than you might anticipate. This outcome is achieved by not only challenging the third offense case but by also collaterally attacking the prior convictions through post-conviction relief. If you are facing a third offense in Little Falls, Bloomingdale, Clifton, Wanaque, Pompton Lakes, Wayne, Totowa, Hawthorne or another Passaic County municipality, we know the best ways to avoid the pitfalls of a conviction. For a free initial consultation, call us 24/7 at 862-203-4070.
Third Offense Penalties: N.J.S.A. 39:4-50
There are a host of penalties that may be imposed for a third conviction for DWI in New Jersey. The following is a breakdown of the penalties:
Drivers License Suspension. Upon conviction for a third offense or more, an offender will face a mandatory 10-year loss of license. During this period, the offender is not legally allowed to drive in New Jersey, and if they do can be charged with a 4th Degree Indictable Offense (felony) for driving while suspended and can face a mandatory term of incarceration of up to 6 months in jail. For third and subsequent DWI convictions, there is no judicial discretion for the term of license suspension.
Fine. The fine for a third or subsequent DWI is $1,000.
Surcharge. The surcharge, which must be paid every year for three years, is $1,500 per year.
Ignition Interlock. If convicted for a third or subsequent Driving While Intoxicated, the offender is required to install an ignition interlock device in any vehicle they own or regularly operate.
How to Avoid the Penalties for a Third or Subsequent DWI
The easiest way to avoid the ramifications of a third DWI conviction is through the ten (10) year step-down that applies to 39:4-50 violations. This rule basically provides that a DWI that is beyond ten (10) years prior to the third or subsequent offense, does not count for purposes of penalties. This can allow an individual who has a 10 year gap between convictions to avoid the mandatory 180 days in jail and the mandatory 10 year loss of license in many cases. Another way beyond simply winning the DWI case is to obtain post-conviction relief in one of the courts of prior conviction. This is typically achieved through a Laurick or Barboza application. Relief in this manner tends to be complicated and technical, and is generally best left to a DWI defense lawyer with considerable experience handling third offense cases.
Clifton NJ DWI Defense Lawyers
If you or a loved one was arrested for their third DWI, our attorneys have considerable experience handling these types of cases. A lawyer on our defense team, perhaps one of our former DUI prosecutors, is available immediately to discuss what we believe to be your best options for defending your charge. Give us a call at 862-203-4070 for a free consultation.