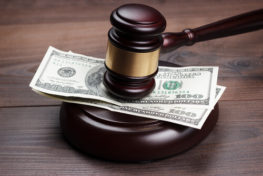 First Offense DUI Defense Lawyers in Wayne NJ
One poor decision resulting in your first DWI charge does not have to mushroom into something life altering. The reason for this statement comes from years of experience defending individuals against their first violation under N.J.S.A. 39:4-50. While it is true that the law imposes a mandatory license suspension if you are found guilty of driving while intoxicated, there clearly is a lot an seasoned DWI defense attorney can do to avoid this consequence. If you are searching for a lawyer to defend you in the City of Passaic, Little Falls, North Haledon, Clifton, Bloomingdale, or some other town, take a hard look at the credentials of the candidates you are considering. When it comes to achieving results, it comes down to identifying, creating and properly arguing legal issues as there is no plea bargaining of a DWI charge in New Jersey. We are confident that you will recognize that the qualifications of our firm are exceptional in this regard and that we certainly have a formitable team. One of the lawyers on our staff is ready to figure out the best strategy(s) for avoiding a first conviction and/or the penalties that you are presently facing. An attorney is available 24/7 to assist you at 862-203-4070.
Penalties for a First DWI Offense
There are certain mandatory penalties that a court must impose if you are found guilty of a your first driving while intoxicated charge. However, the range of these penalties are different depending on whether your blood alcohol reading ("BAC") falls within the First Tier Penalties or Second Tier Penalties of N.J.S.A. 39:4-50. The following are the penalties relative to each:
BAC Between .08% but Less than .10%. There is a mandatory license suspension of three (3) months, a jail term of up to thirty (30) days, a fine of $200-$400, attendance in the Intoxicated Drivers Resource Center, and a DMV surcharge of $1,000 per year for a period of three (3) years.
BAC Of .10% or More. The penalties are the same as a first tier with the exception that the license suspension is increased to a period of seven (7) to twelve (12) month, and the fine is $300-$500.
BAC of .15% or More. There is an additional penalty in the form of mandatory installation of an ignition interlock device during the period of suspension and a period of six (6) to twelve (12) months following restoration.
DWI Involving Narcotic, Hallucinogenic or Habit Producing Drug. The penalties that apply for a BAC of .10% or above applying where someone is convicted for driving under the influence of drugs.
Totowa NJ DWI Attorneys
If you are facing a first offense in Totowa, Ringwood or another municipality, do not make the mistake of believing that you are automatically guilty of DWI. There are many defenses to a N.J.S.A. 39:4-50 charge and our attorneys know how to present them in the best manner to achieve success. An attorney on our team is available 24/7 at 862-203-4070.