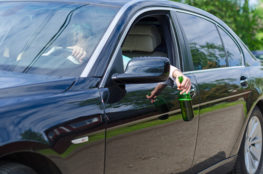 Driving Under the Influence of Drugs (DUI)
Wayne NJ DUI Attorneys
When someone is charged with DWI based on intoxication from heroin, marijuana, prescription pain medication or another form of controlled dangerous substance ("CDS"), the offense is often referred to as driving under the influence or DUI. Although this designation is common, the law does not differentiate between drug and alcohol related DWI charges — the same law applies — N.J.S.A. 39:4-50. If you were arrested and charged with a DWI/DUI because of drug intoxication, our lawyers possess the knowledge and skill you need to win your case. We feature a team of former prosecutors and defense lawyers with an exceptional track history of success. A member of our team will be happy to discuss your case free of charge and to advise you of the best approach for defending your DUI charge. We can be reached 24/7 at 862-203-4070.
How Do You Prove a Drug DWI?
The classic form of scientific evidence used in a DWI case is the breathalyzer, however, that device although registers blood alcohol content. To determine drug content in an individual's blood, an individual must therefore undergo a blood test or urine test. A certified laboratory report can only reveal, however, whether a drug(s) is in a person's system by blood or urine. There is no ability to quantify how the drug is effecting an individual at a particular time so something more is required under the law to tie the drug to "intoxication".
When an individual has drugs in their system, the law requires proof that the drug renders an individual intoxicated. The way the state establishes this is through testimony from a drug recognition expert ("DRE"). A DRE is a police officer with specialized training to "determine whether the suspect is under the influence of drugs, and to determine the category of drug that is causing the observable impairment." The way a DRE arrives at this opinion is through a series of twelve (12) standardized steps intended to provide the necessary data needed to make this determination.
Clifton Drug DWI Defense Lawyers
Our lawyers have a much higher level of success of defending driving under the influence of drug cases in Clifton Municipal Court and others in Passaic County like Little Falls, Totowa, Wayne, West Milford and Paterson, than most anticipate. The way we succeed in this manner is through a relentless commitment to explore every legitimate defense and superior knowledge and experience. Take a close look at our credentials in defending DWI cases, for example, the fact that two of our attorneys are even instructors in field sobriety testing, as the probably isn't another firm with such a credential in the entire state. The point is that we believe we present an excellent option in your search for a DUI lawyer. Give us a call for a free initial consultation at 862-203-4070.