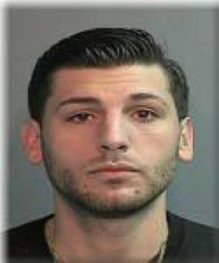 Heroin Possession & Cocaine Possession Charges for Wayne Resident
A routine traffic stop on Route 23 in Wayne, New Jersey leads to the arrest of a Wayne resident for possessing cocaine, heroin and marijuana. It appears that the officer initially pulled over a minivan for not having the proper commercial identifying marks on the side of the van. When the officer approached the van he claims that he immediately recognized the individual located in the passenger seat. He further alleges that he was aware that the Defendant had an active warrant out of Totowa, New Jersey. As a result, the Defendant was taken into custody. When the Defendant was searched, under the legal theory of a search incident to a lawful arrest, the officer discovered seven small baggies of marijuana, two baggies of cocaine and five heroin wax folds.
The heroin and cocaine charges are third degree felonies. If convicted, the Defendant could be sentenced up to five (5) years in State Prison on each charge. In addition, based on the quantity and the way in which the drugs were possessed, the Defendant may also find himself being charged with possession of CDS with the intent to distribute as well.
Wayne NJ Heroin Possession Defense Lawyers
If you or a loved one has been charged with possessing heroin, possessing cocaine with the intent to distribute, distribution of marijuana, possession of Xanax or any other criminal charge for that matter in Wayne, Paterson, Passaic City, Ringwood, Totowa or Clifton, the Law Offices of Jonathan F. Marshall can help. Our team of Passaic County drug possession defense attorneys has the experience and skill set required to successfully represent your interest. If you would like to discuss you options with any one of the eight Wayne criminal defense lawyers on staff, please contact our office at 973.839.4007. We are available 24/7 to help assist in any way possible.