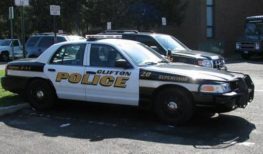 Heroin Possession Lawyers in Paterson NJ
Defendant's caught possessing heroin in Paterson, Wayne, Clifton, Little Falls or elsewhere in Passaic County are facing not only lengthy prison sentences but also high fines and a potential license loss as well. Although pursuant to N.J.S.A. 2C:35-10a(1), heroin possession can be either a first, second or third degree felony, most Defendant's charged with possessing heroin in Passaic County are charged with a third degree felony. What separates the different degrees is the quantity of heroin seized at the time of the Defendant's arrest. For a breakdown in the degrees and applicable penalties if convicted, please checkout our Paterson NJ heroin possession practice series by clicking the link. In addition, some Defendant's facing third degree heroin possession charges may also find themselves facing possession of heroin with the intent to distribute charges as well. If you would like to set up a consultation with any one of the eight Passaic County, New Jersey heroin possession lawyers on staff, please contact our Wayne office at 862-203-4070. Our attorneys are available 24/7 to help answer any questions that you may have. Now here is an article about a teenager from Paterson, who has been charged with among other things eluding, possession of heroin and possession of a handgun as well.
Eluding, Heroin Possession & Handgun Charges for 15 year old in Paterson
According to the reports released thus far, the Paterson police have arrested and charged a fifteen year old with eluding, possession of heroin and possession of a handgun on Monday. It appears that a Paterson police officer attempted to conduct a motor vehicle stop on the juvenile's car because it came back as having factitious plates. The juvenile briefly attempted elude capture prior to pulling over. When the officer placed the juvenile under arrest, he determined that he was also in possession of 118 bags of heroin and a .25 caliber handgun as well.
Since the teenager is under the age of eighteen his case may be handled in the juvenile criminal justice system in Passaic County. However, depending on the juveniles's prior criminal record, the Passaic County prosecutor's office may decide to file a waiver and seek to prosecute him as an adult. If that occurs, the juvenile goes from facing up to three years in a juvenile detention center, to facing up to ten years in a State prison.
Passaic County NJ Handgun Lawyers
If you or a loved on has been charged with a criminal offense like possessing heroin with the intent to distribute, possession of marijuana, possession of a handgun or aggravated assault in Passaic County, the Law Offices of Jonathan F. Marshall can help. If you would like a free consultation, please contact our Wayne office at 862-203-4070.