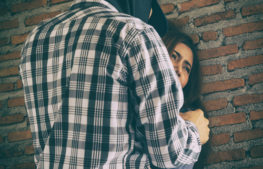 The offense of criminal sexual contact is set forth at N.J.S.A. 2C:14-3(b). Criminal sexual contact is a fourth degree crime and carries a state prison sentence. If you were arrested on this charge, or the more serious related offense of aggravated criminal sexual contact, sexual assault, endangering the welfare of a child, aggravated sexual assault, luring or rape you can reach an experienced sex crime defense lawyer at 862-203-4070. Initial consultations over the telephone or in person at our Wayne office are always free of charge. We invite you to review the credentials of the attorneys at the firm, which we believe are exceptional, as well as the information on this page, and contact us if you need further assistance. We have extensive experience representing clients throughout Passaic County, in towns like Wayne, Clifton, Passaic City, Woodland Park, Paterson and Little Falls.
Wayne NJ Criminal Sexual Contact Defense Lawyers
Criminal sexual contact falls under the umbrella of sexual assault under New Jersey law. It therefore is not surprising that a fundamental element in proving a violation involves establishing, beyond reasonable doubt, that the accused intentionally touched the victim for the purpose of degrading or humiliating them, or for the purpose of sexually arousing or gratifying himself. This is what is commonly defined as "sexual contact" under N.J.S.A. 2C:14-3(b). The fourth degree crime of criminal sexual contact occurs when this contact has taken place AND the victim is at least 13 but less than 16, is related to the victim, the accused had supervisory or disciplinary power over the victim, the accused may the contact during the course of a violent crime, OR the accused used a weapon to threaten the victim.
Penalties if Convicted of Criminal Sexual Contact in NJ
As mentioned above, criminal sexual contact is a crime of the fourth degree. Pursuant to N.J.S.A. 2C:43-1, an individual convicted of a fourth degree crime faces up to eighteen (18) months in jail. In addition to this potential prison sentence, a fine of up to $10,000 may be imposed. Megan's Law and community supervision for life also applies.