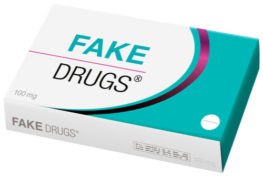 Wayne NJ Prescription Drug Forgery
Desperation to satisfy an addiction to opiate and other forms of prescription medication can drive individuals to forgery of a dosage,  quantity or a signature on a prescription in violation of N.J.S.A. 2C:21-1. At the Law Offices of Jonathan F. Marshall, we have decades of experience representing those facing prescription drug forgery charges and have handled hundreds of these offenses. We have, in fact, witnessed a recent push by law enforcement agencies and prosecutors in Passaic County to prosecute these cases based on the rising epidemic of addiction to opiate medications like oxycontin, roxycontin and the like. And make no mistake, it is a serious crime to obtain prescription drugs using falsified prescription forms. Don't let yourself get boxed into a corner where your life is forever impacted — call an experienced former prosecutors from our firm today. Initial consultations are always without charge so do not hesitate to contact an attorney at our firm immediately.
Prescription Drug Forgery Explained. If you have been indicted, arrested or otherwise charged with forging a prescription, the law that sets forth this offense is contained at N.J.S.A. 2C:21-1. This law establishes a third degree criminal offense for those who duplicate, complete or alter a prescription blank, tablet or pad. More specifically, 2C:21-1 provides that:
A person is guilty of forgery if, with purpose to defraud or injure anyone, or with knowledge that he is facilitating a fraud or injury to be perpetrated by anyone, the actor:
(2) Makes, completes, executes, authenticates, issues or transfers any writing so that it purports to be the act of another who did not authorize that act or of a fictitious person, or to have been executed at a time or place or in a numbered sequence other than was in fact the case, or to be a copy of an original when no such original existed.
While forgery of prescription information is a separate offense from obtaining cds by fraud, an individual often finds himself charged with both violations for what is essentially the same incident. However, the law provides for merger of the two offenses into one third degree conviction. A fine of up to $15,000 applies, along with a potential jail term that can reach five (5) years, is also triggered if someone is convicted of forgery under N.J.S.A. 2C:21-1.
Many people charged with prescription forgery in New Jersey are confused because the offense is closely connected to other similar sounding offenses, such as prescription pad theft, prescription fraud and unlawful possession of prescription pills or medications. This confusion is understandable given the broad scope of activities covered by 2C:21-1, including distorting the dosage or number of pills or completing a stolen prescription blank.
Contact an Experienced Prescription Attorney in Passaic County
If you are arrested for forging a prescription, attorneys at our firm who are experienced in defending these charges are just a telephone call away. Our lawyers have over a hundred years of combined experience and have served as prosecutors learning the ins and outs of the system. Call us toll free at 800-333-4184 and we will put our knowledge and skill to work for you.