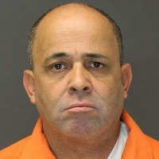 Recently, 53 years old Daniel Vergara was arrested on taking a 12 years old boy to a motel room. The authorities charged him with the offense of 'endangering the welfare of a child'.
Daniel Vergara did not only used to be a member of the board of the Paterson school. He was employed as the inspector who keeps an eye on the code enforcement. Vergara, is a resident of the Nagle Street in Paterson area. He is currently being held by the authorities on a bail that is set at $75,000. He was arrested right after the South Hackensack police found out that he had allegedly taken a young boy of age 12 to an unknown motel.
The incident happened on Saturday, after which the South Hackensack police was alerted as result of which they started questioning him.
The civil servant, Daniel Vergara, who has also been a Boy Scout troop leader who has been on a city payroll from the year 1996, has a previous arrest record. According to the authorities Vergara has been arrested before in January 2010 on account of stealing jewelry, electronic items and household goods from a house that he was trying to inspect. Sources said that Vergara was arrested after the owner of the house filed a complaint of alleged theft against him. This arrest had not affected his career in any way.
The detectives who questioned the boy were told the precise facts concerning his relation with Vergara which resulted in Vergara being arrested. Detective Molinelli said that the prosecutors didn't explain the nature of the boy's relation to Mr. Vergara.
Vergara was employed and made the member of board of Paterson school in year 2001 and was elected to the office in the year 2003. He carried out his duties till 2007 and right before he lost his re-election bid in the 2008. Apart from being the member of the school board, he has also served as the president of the famous Puerto Rican Day Parade and has been normally been the source of inspiration for the youth of Paterson.
According to the coworkers, 'Vergara did not show up at work on Monday.' The investigations are going on as Joey Torres, Mayor of Paterson said that the entire city is made aware of Vergara's arrest and before before charging him administratively, the authorities are waiting official criminal charges.