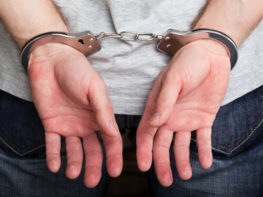 Paterson Contempt Violation Defense Lawyers
While a Temporary or Final Restraining Order hanging over a person's head can be disturbing enough, the situation only gets that much more worse when someone is charged with violating a restraining order. In this regard, N.J.S.A. 2C:29-9 makes a restraining order violation a Fourth Degree Crime – – a felony that carries jail exposure. The risk of a jail sentence becomes a virtual certainty under 2C:29-9 if the defendant has a prior violation on his or her record. Given the serious nature of the penalties that are imposed for a contempt violation, a skilled lawyer can become extremely handy. The attorneys at the Law Offices of Jonathan F. Marshall have decades of experience defending contempt and related restraining order violation offenses. Call an attorney anytime 24/7 at our office for immediate assistance.
TRO Violation Defense Attorneys in Wayne NJ
Elements that Must be Proved to Establish a Violation. There are 3 elements of the offense of contempt that must to established by the prosecutor in order to obtain a conviction under N.J.S.A. 2C:29-2. The elements are: (1) the existence of a judicial order; (2) impeding, obstructing, hindering or disobeying the order; and (3) that the violation was knowing or purposeful.
Exceptions Where a Contempt Does Not Apply. There are five instances where disregard of a domestic relations order does not constitute a violation under 2C:29-9. The violations of an order that do not trigger a contempt include those relating to:
Parenting Time
Payment of Monetary Compensation
Failure to Receive Professional Counseling
Failure to Pay Rent or a Mortgage
Temporary Possession of Personal Property
Protection Order Lawyers in Passaic County
Give one of our attorneys a call if you have detailed questions or to discuss how we can assist you in defending a charge that you violated a restraining order. Our office has extensive experience representing clients charged with FRO violations in towns like Little Falls, Wanaque, Pompton Lakes, Passaic City, Hawthorne and Haledon. To schedule a free initial consultation today please contact our Wayne office.