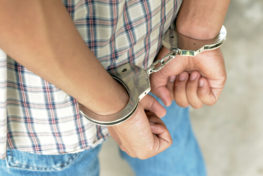 Third Degree Crimes & Penalties in NJ
Paterson NJ Criminal Defense Attorneys
The largest block of felony criminal offense involve third degree crimes under New Jersey Law. While this grade of charge crops up frequently, it nevertheless has the potential for having long term ramification on an individual in the event of conviction. There is a jail term of up to five (5) years and a fine that can reach $15,000, among other penalties, that can be imposed for a third degree crime under N.J.S.A. 2C:43-1. Under the New Jersey Criminal Law, a wide variety of offenses fall within the third degree grade, including:
Possession of a Controlled Dangerous Substance;
Aggravated Assault (significant bodily injury)
Shoplifting (merchandise with value of $500 or more);
Burglary; and
Endangering the Welfare of a Child.
These are just a few of the crimes a defendant may potentially face as a third degree offense. As mentioned, third degree crimes are considered an indictable offense. As such, a third degree charge will be heard at Passaic County Superior Court and will likely be prosecuted by the Passaic County Prosecutor's Office.
Penalties for Third Degree Offense
While certain third degree offenses will carry additional penalties, a conviction for a third degree offense is statutorily prescribed a certain minimum set of penalties. If convicted of a third degree crime, the defendant will face between three (3) and five (5) years in a New Jersey State Penitentiary. In addition to a term of imprisonment, the defendant will also face a fine upwards of $15,000.
We are available to discuss a third degree crime 24/7 at 862-203-4070. An attorney is available now to assist you and initial consultations are without charge.