Wayne NJ Criminal Lawyers with Top Credentials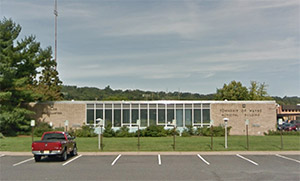 Wayne clearly has some of the highest volumes of criminal charges in Passaic County. There are numerous factors that explain why this is the case such as its ranking in size (i.e. 25.14 square miles) and population (i.e. 54,717 residents), the vast number of retail and commercial establishments in the municipality, and finally the presence of major roadways such as Interstate 80 and U.S. Route 46. This all translates into countless criminal complaints and indictments for offenses like aggravated assault, possession of CDS, burglary, distribution of drugs, eluding, credit card theft/fraud, shoplifting and many others. For example, during the year period ending June 30, 2019, Wayne, New Jersey had a total of 3,361 disorderly persons offenses and  827 crimes of the first, second, third, or fourth degree. If you find yourself among these statistic because you were charged with a criminal offense in Wayne, your selection of a defense attorney is probably the biggest decision you will make in terms of helping to avert the negative ramifications of a conviction. You will want the very best attorney in your corner in order to maximize the opportunity for a favorable outcome.
We are the Law Offices of Jonathan F. Marshall, one of the state's largest criminal firms, and we can offer you the type of representation that you need. Our team can offer you:
Over 200 years of combined experience defending clients arrested for criminal violations like theft by deception, robbery, criminal sexual contact, terroristic threats, juvenile delinquency, unlawful possession of a firearm (e.g. handgun) and other crimes
11 attorneys that dedicate their practices exclusively to criminal defense
Former county and municipal prosecutors who have served at the highest levels in roles like Director of Major Crimes, Juvenile, Domestic Violence, Drugs Task Force and even an entire Trial Division
Certified criminal trial attorneys
A track record of success spanning decades
If you would like the opportunity to speak to a highly knowledgeable criminal defense lawyer at our firm, call (862) 203-4070  for a free consultation. Lawyers are available 24/7 and consultations are free, so do not hesitate to contact us.