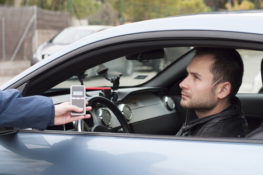 Experienced Drunk Driving Defense Team
Over 250 DWI cases were heard in Paterson in 2010, making its court one of the busiest for drunk driving cases. If you find yourself on the short end of this statistic and are facing driving while intoxicated (i.e. N.J.S.A. 39:4-50) or refusal to submit to a breath test (i.e. N.J.S.A. 39:4-50.4) charges in Paterson New Jersey, our defense team can help you. We are definitely a firm you should talk to if you are exploring representation in Paterson as our credentials for handling under the influence charges is unparalleled in Passaic County. Our staff features multiple former dwi prosecutors, over 100 years of experience, and several lawyers who hold dual certification in operation and maintenance of the Alcotest breath test machine and in standardized field sobriety testing, the two methods for the police to prove a driving while intoxicated offense. Although you might think that these credentials are commonplace, the reality is that we are probably the only firm in the county with anyone, let alone several, who hold both these certifications. There would be no reason in our view for you not to at least give us a call to discuss your arrest as initial consultations are always free. Attorneys are available 24/7 to assist you, so give us a call anytime at 862-203-4070.
Mandatory Suspension Period If You Are Found Guilty
A Paterson conviction for DWI triggers a suspension of an individual's ability to drive that is absolute. There is no provision for work or conditional licenses in NJ so if you are suspended, the inability to drive is without exception. The period is 3 to 12 months for a first offense, 2 years for a second offense and 10 years for a third or subsequent offense. It is obviously important to hire the right attorney if you want to avoid these mandatory suspension periods.
Jail and Other Penalties: the state imposes not only fines and court assessments but there is also a surcharge of $1,000 per year for three years and $1,500 a year for three years for a first and second conviction, respectively. There is potential jail for a first offense and mandatory jail for a second and third offense.
Lawyers are available from our firm to answer any questions you may have. An attorney is ready now at 862-203-4070.